Festivals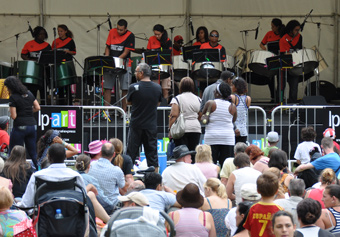 SteelPan International and sister company Caribbean Exposé manage the Global Rhythm event at the Ip-Art Festival. Taking place annually it is the biggest Caribbean event in the east of England.
The Ip-Art festival encompasses more than 50 events within a three-week period. The programme includes Global Rhythm, a showcase of live music, art, food and entertainment from across the globe! Within Global Rhythm is the Caribbean Exposé Stage with Steel Pan artists and prominent Steel Bands as well as Calypso music from national and international artists from the Caribbean and Europe. This is the largest Exposé of world music in East Anglia. For its first year in 2010, more than 7 ,000 people attended the event which ran between 12noon and 6pm in Christchurch Park Ipswich. For its second year in 2011, more than 12 ,000 people attended.
Global Rhythm is the perfect place to interact with a vibrant multi-cultural audience and sample the delights of Caribbean cuisine.
Caribbean Exposé in partnership with Ipswich Borough Council brings this prominent event to the Ipswich Arts Festival. As 'Tourism Event of the Year' winner at the East of England Regional Awards for Excellence, the festival strives to continue to expand and develop.
2011's event was partnered by the Trinidad and Tobago High Commission. His Excellency Garvin Nicholas was in attendance as well as other delegates from Ipswich and Trinidad and Tobago.
The 2012 event will take place on Saturday June 30.
Contact us for more information or if you would like your steel band performing at this event.
Links
IP-ART
Caribbean Exposé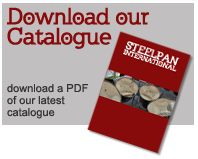 Contact Us
Email:
enquiry@steelpaninternational.com

Phone:
+44(0)2071 939113